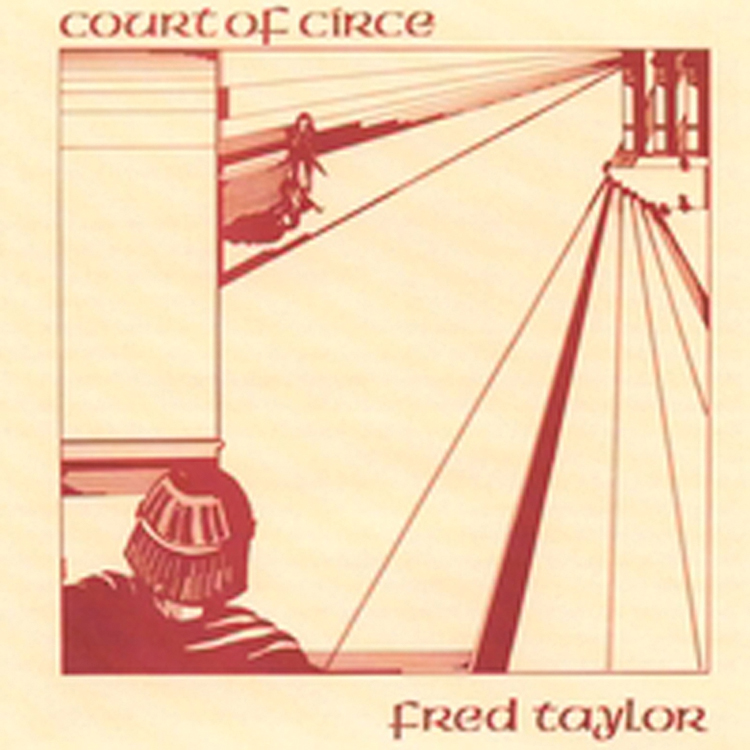 'Court of Circe' Album Cover 1982
This was my first album, recorded in 1981 and released on vinyl in May 1982. At the time, I had been working with an array of great players and composers in the Seattle area, and decided to assemble them and their compostions into a nice record which was largely inspired by John McLaughlin's "Johnny McLaughlin: Electric Guitarist" because of its eclectic approach. Besides myself, the writers were guitarist Brian Chambers ('Rio Skyline'), who performed this tune and others in his very nice latin-jazz group Forward Motion, with whom I performed occasionally; Craig Lawrence ('Snowy Blues, Elegy, A Lifetime Or Two'), the woodwinds dynamo with whom I'd been working in various settings for several years; and J. Andrew 'Andy' Carr ('A Lifetime Or Two'), the brilliant Seattle pianist and arranger. The musicians were bassists Robert Shangrow, Steve Allen, and Larry Turner; guitarists Brian Chambers and Julian Catford; piano and keys Dick Cady and Andy Carr; woodwinds Craig Lawrence and Mike Edwards; trumpet Craig Schroeder; vocals Janice Lakers. It was recorded over a period of two months in the fall of 1981 at Crow Recording, a 16-track studio in Wallingford. It was engineered and mixed by John Nelson, with whom I worked on many projects there. The record took Seattle by surprise and was the talk of the town for months.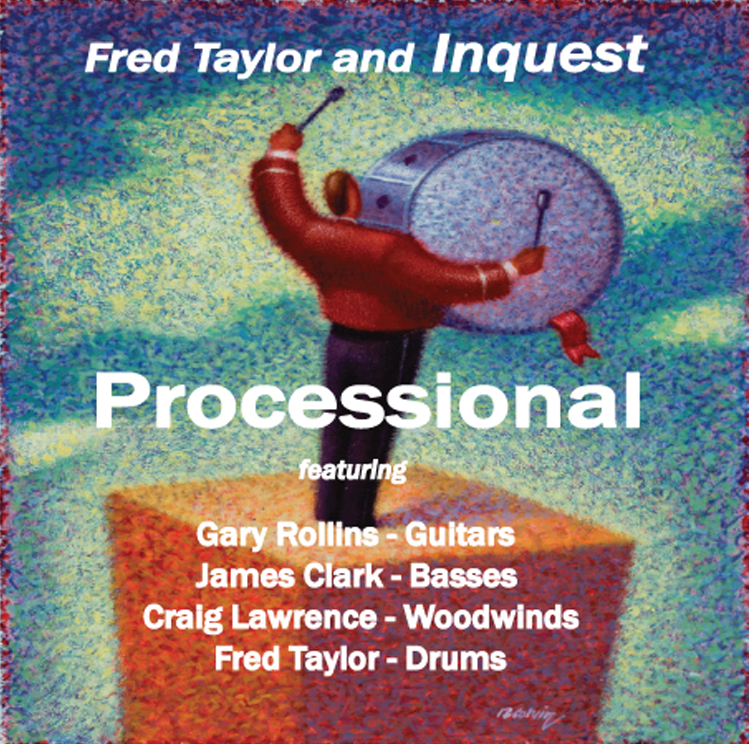 'Processional' Album Cover 2006
When Gary Rollins called me up in early 2000 and suggested that we get our old band back together again, he had, amazingly, been thinking the exact same thing that I had on my mind! After a very nice version with pianist Ed Weber, we morphed into a quartet of drums, bass, guitar and woodwinds with the estimable Craig Lawrence. We recorded this project in 2005 and 2006 at Triad Studios in Redmond. Some of the things we did were in the old trio format that we enjoyed years ago when Bruce Phares was playing bass with us; we did several with Craig, including the title track and the last track, both originals by yours truly.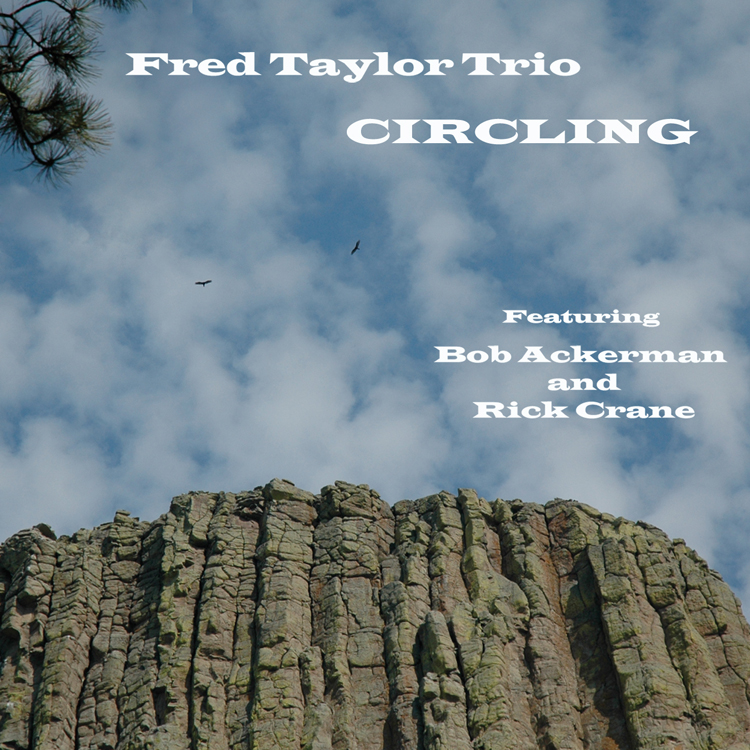 'Circling' Album Cover 2008
When I moved out to the East Coast in early 2007, I set out to reconnect with the musicians I had met while going to the Collective in 2005. The best place to start was Cecil's Jazz Club in West Orange, where I had attended some great jam sessions that year. One of the people whom I had met back then was the woodwinds legend Bob Ackerman, who, after jamming with me some more at Cecil's, invited me to join the trio he had with his wife, the lovely singer Pam Purvis. While we worked our trio around the clubs in New Jersey, Bob and I also started to record together - a lot - and when I proposed going into the studio to make a demo, we called bassist Rick Crane to join in. What was supposed to be a demo actually turned into our first album, powered by the wonderful compositions of Bob Ackerman. Recorded at Greg Buford's Kobe Productions in South Orange, NJ. 2008
'The Fred Taylor Trio - Live At Cecil's Vol. 1' Album Cover 2009
The critical notice of 'Circling' and my appearances around New Jersey and New York with Bob and Pam, Laura Hull, and other musicians helped me in convincing Cecil Brooks III to host us in his club. Bob, Rick and I had a great time, recorded the whole thing, and I released it in 2009. Recorded, mixed, and mastered by Tom Tedesco of Tedesco Studios in Paramus, NJ. 2009
'Essex improviser's Collective - Lifting The Light' Album Cover 2012
Bob Ackerman and I did a lot of exploratory improvising over the last few years, much of which was recorded. I've played a lot of free-form music, but have never considered releasing any of it into the market until we put this ensemble together. One of these sessions was recorded as a quartet; for the other, we added another excellent jazz drummer. Not everyone's cup of tea, but it's the most pure form of music on Earth - totally improvised in the minute. Recorded in Bob's living room with four mics and Mikey - Fall 2010. Bob Ackerman-woodwinds; Herb Robertson-trumpet, fluegelhorn, valve trombone, percussion; Chris Lough-acoustic bass; Fred Taylor-drums, percussion; Adrian Valosin-drums.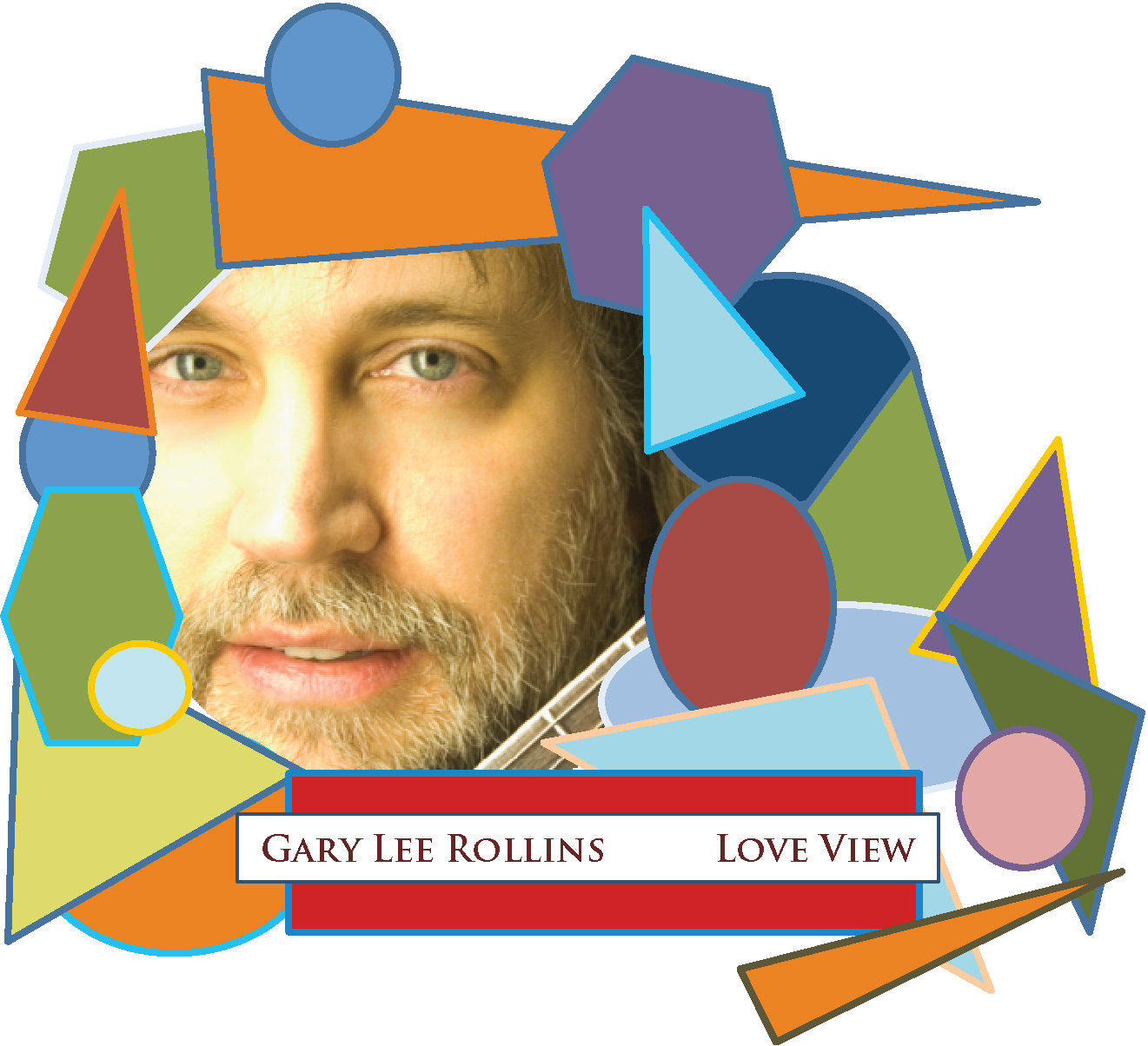 'Gary Lee Rollins - Love View' Album Cover 2013
Gary Rollins and I have had a long and rewarding musical relationship that dates back nearly forty years. In all that time, we played a lot more pop music than jazz, and Gary's knowledge of the history of pop music and his choice of tunes to sing reflects his deep interest in both the music and its history. Love View is his first solo album, released on the FTM label, and it contains one gem after another - great originals by Gary, plus intriguing covers of songs from the past. These tracks feature Fred on drums and percussion, and Gary on everything else.
Designed with Adobe Dreamweaver and Adobe Flash by Fred Taylor (C) 2017 FTM Last Update: 10-30-17 1015 EDT